Olde South Bulldogges Puppy Reviews
Rated
5
/5 based on
10
reviews.
This is Tank!
Shared 2017-02-04 by Angel J. in Long Beach, MS
He's now almost 2 years old now and I can't tell you how much we just love this dog!! He's from Bishop and Primrose. Just wanted to share a pic of him with you and I'm interested in getting another pup from you soon!
---
Mickey (Brewster)
Shared 2017-01-13 by Toshia D. in Fort Meyers, FL
I picked Mickey (Brewster) up on November 28th and he was just a little bitty 9 week old pup. He's grown so much and he's doing awesome! We love him so much and can't wait to see him all grown up!!
---
Duke (Binx)
Shared 2017-01-08 by Tessa S. in Fort Meyers, FL
Duke (Binx) is now 12 weeks and growing fast! He's grabbed the heart strings of our little family and we can't get enough of him! Thank you so much for giving us the funniest little goofball in the world!
---
Olde English Bulldogge Puppies for Sale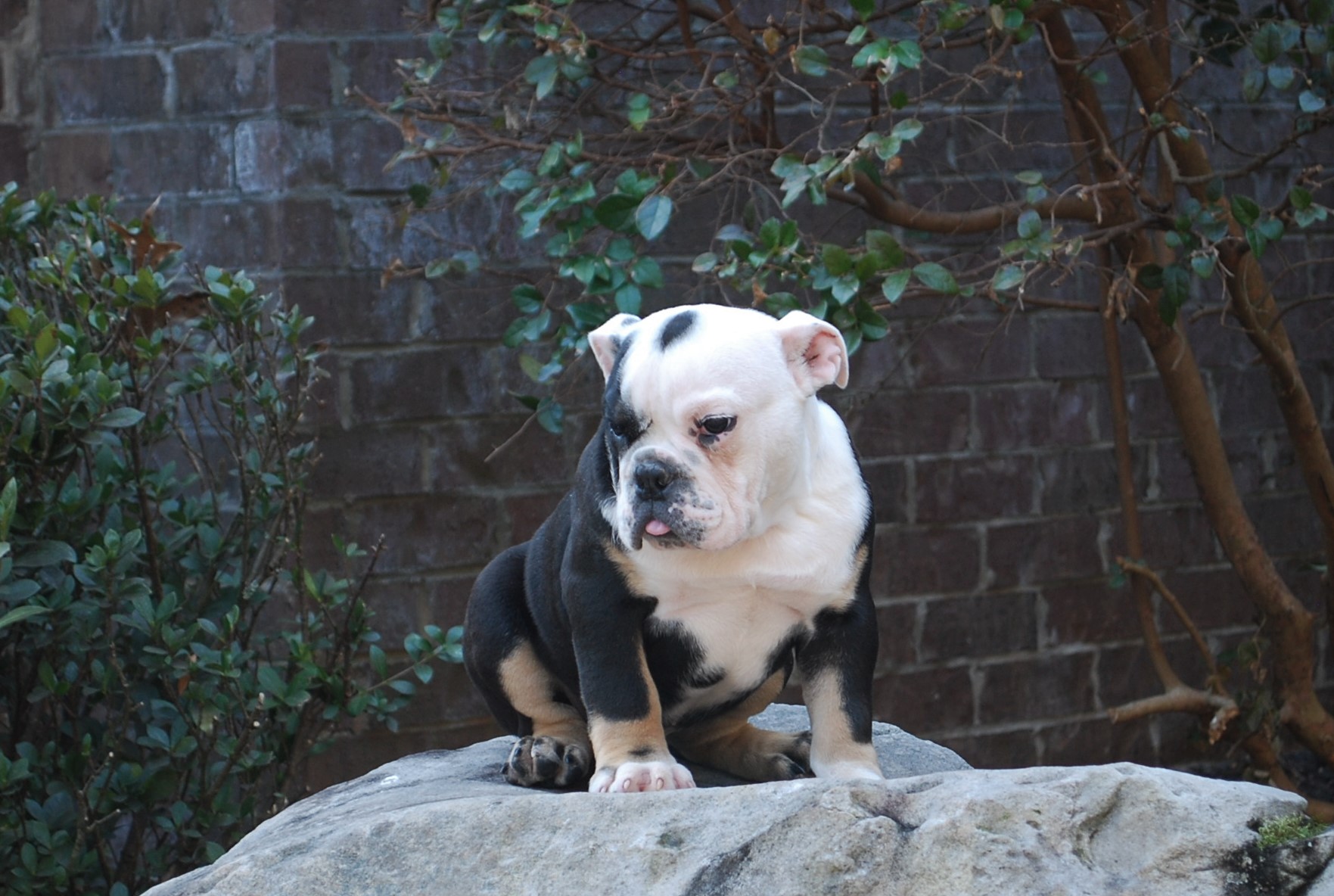 Black Tri | Male Born: 10/24/17
Black Tri | Male Born: 1/8/18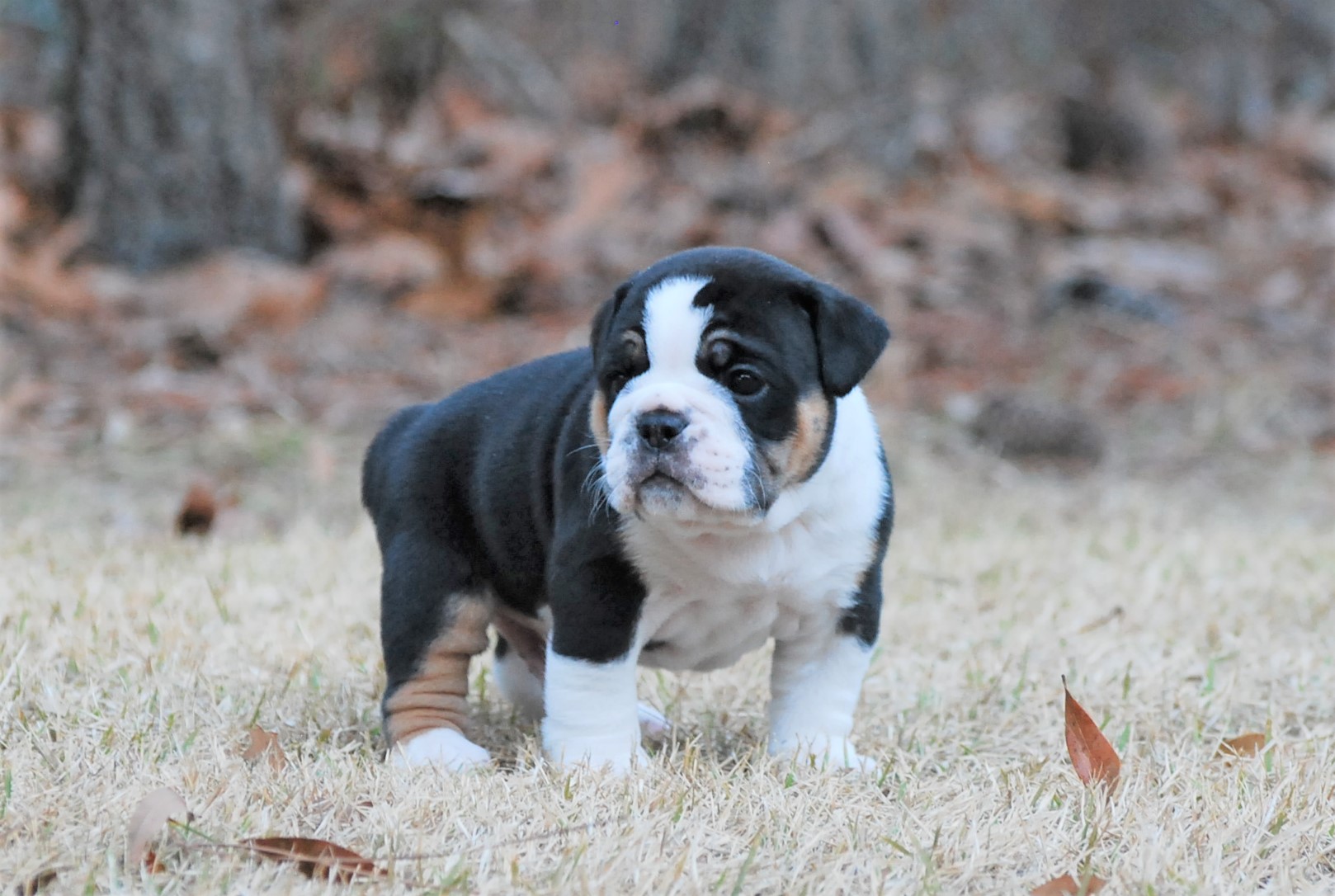 Black Tri | Male Born: 1/8/18