Cities »
Buying an Olde English Bulldogge Puppy in Fort Meyers.
Choosing the right breeder is the most important part of buying a puppy, wherever you are. For buyers in Fort Meyers, Olde South Bulldogges is the place for the happiest and healthiest pedigreed Olde English Bulldogge puppies.
We raise every one of our puppies with unmatched care and consideration. We are experts in pedigree evaluation, best breeding practices, old color genetic and hereditary, care, nutrition, and training. Our kennel facility is state-of-the-art, with automatic watering and feeding systems, insulated igloo shelters, separate puppy kennel and 3 acres of doggie play park on premises.
When you buy one of our puppies, you have the confidence of:
Life time consultation/support
Puppies raised with the best veterniary care available
5 generation pedigree from IOEBA
Nutrition programs designed and managed by animal nutritionists
All puppies are well socialized with other dogs and children
---
Contact us about puppies delivered to Fort Meyers
Call us at (904) 314-7048, email or use the form below.
Reviews from Fort Meyers
Duke (Binx)
Shared 2017-01-08 by Tessa S.
Duke (Binx) is now 12 weeks and growing fast! He's grabbed the heart strings of our little family and we can't get enough of him! Thank you so much for giving us the funniest little goofball in the world!
---
Mickey (Brewster)
Shared 2017-01-13 by Toshia D.
I picked Mickey (Brewster) up on November 28th and he was just a little bitty 9 week old pup. He's grown so much and he's doing awesome! We love him so much and can't wait to see him all grown up!!
---
Olde English Bulldogge Puppies for Sale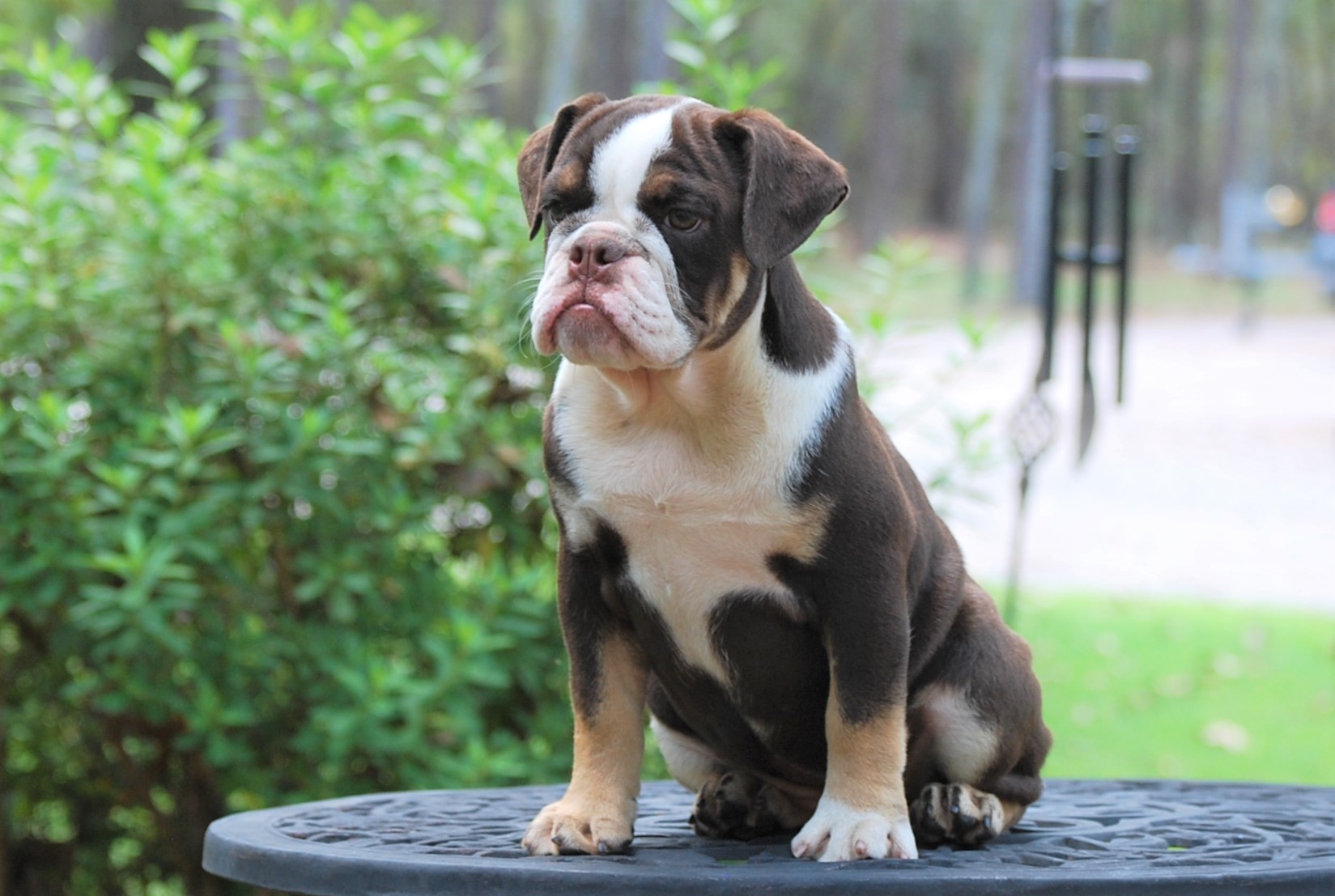 Chocolate Tri | Female Born: 6/18/18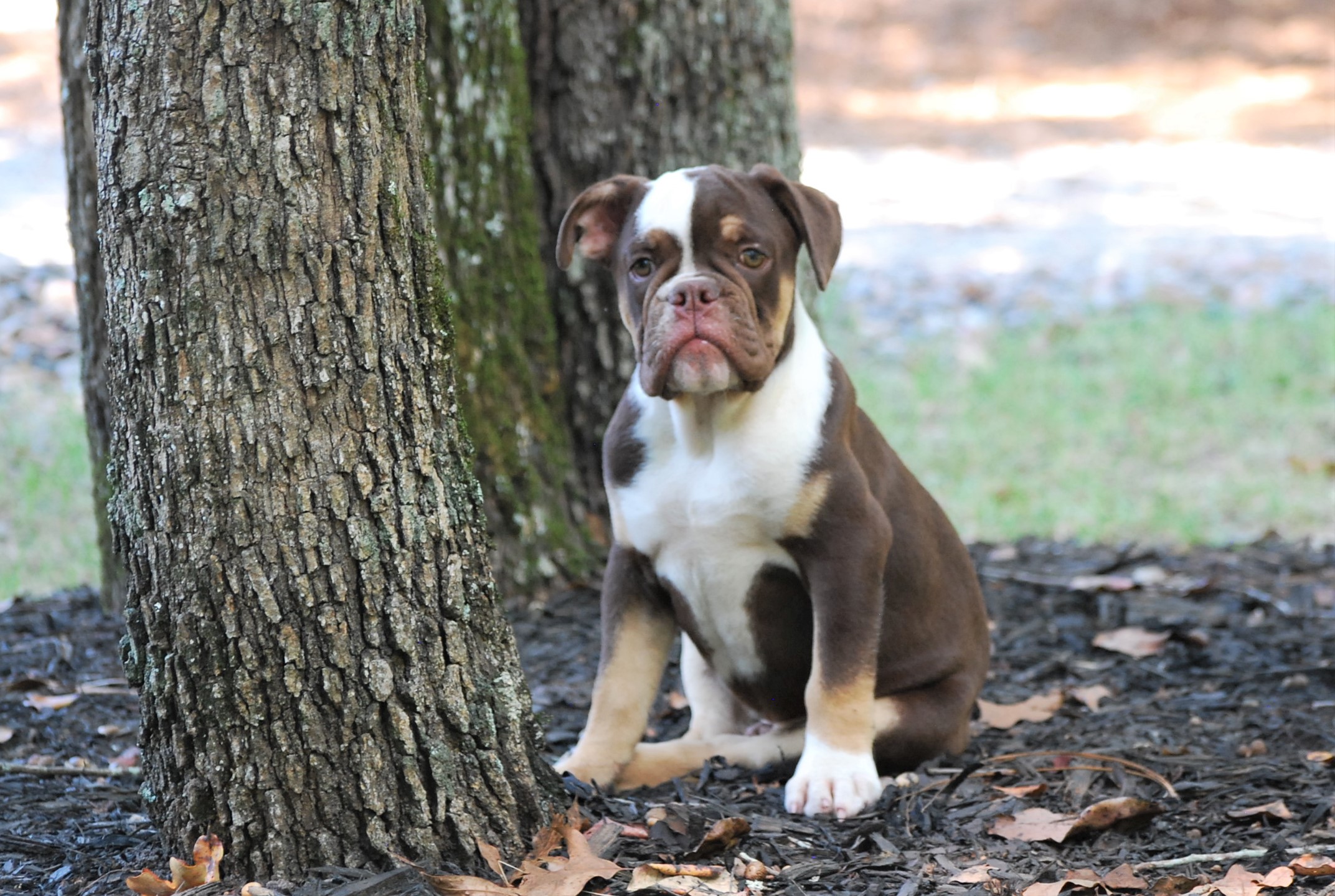 Chocolate Tri | Male Born: 6/18/18